Welcome to the PhonoText© web site...
Phonotext© is an institution dedicated to the promotion of Sinhala usage in software products.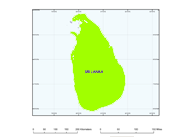 The Sinhala language, rich with cultural significance and thousands of years of history, was long threatening to fade away from existence in today's Anglocentric world. However, driven by the widespread availability of static and mobile computing and communication opportunities, there is a renewed interest in the propagation of the Sinhala language.

PhonoText is proud to make its contribution to facilitate this interest by introducing two products aimed at home users and students.
These packages offer simple, intuitive Sinhala text input via phonetic key codes of English letter sequences which correspond precisely to the sounds of human speech.

In our efforts, we have strived to use as far as possible Sinhala terms in daily usage in place of the computer technical terms. A Glossary of such terms can be viewed from here.
All software offer extensive built-in help facilities to guide the users through phonetic code selection.


The software packages support the full Sinhala character set including, characters like:

The examples of English phonetic key code input for the full Sinhala alphabet is given in the 'Savanakura/Unikura phonetic Alphabet' page which can be accessed via 'Help' on the Menu Bar.
These products allow phonetic key code input via standard PS2 PC compatible keyboards installed on desktop as well as laptop computers in the case of destop-targeted software, and in the case of mobile communication targeted software, via PS2-lookalike 'soft' keyboard layouts displayed on their screens.

Sinhala character rendering follows strictly to the Unicode standard Phonetic keys to Sinhala glyph translation follows the standard: 'THE SLS 1134: 2011 SINHALA CHARACTER CODE FOR INFORMATION INTERCHANGE' published by the Sri Lanka Standards Institution (SLSI), 17, Victoria Place, Elvitigala Mawatha, Colombo, Sri Lanka in association with the Information and Communication Technology Agency at 160/24, Kirimandala Mawatha, Colombo 05, Sri Lanka. You can visit their Web site through this web address. You can download the full document from here.
---
---
View the Unikura introductory video clip here and more about us here.
---
You can read more about products via our Products page. and more about us here.

You are invited to keep abreast with our new releases, industry news and software updates by subscribing to our newsletter here .

Please visit the Trademarks and Copyrights page here for a list of products mentioned in the pages of this site.